What's on at York Mansion House

Find out about all upcoming events at Mansion House
A Very Georgian Christmas
Explore 4 fascinating floors of York Mansion House as we step back in time for the festive season from 15 November to 23 December.
Discover the weird and wonderful delicacies during a cooking demonstration and learn the language of the fan.
11.30am: Georgian cooking demonstration
2.30pm: Language of the Fan
These events are included in the price of admission, and your ticket lasts all day so you can take part in both activities!
The hobs are also back in full force for a new trail for little ones!
Please note we are open Wednesday to Saturday, and there is no need to pre-book. We're open on Sundays for tours as usual.
A Baroque Christmas with York Gin
Discover the incredibly talented Eboracum Baroque for their annual festive concert at York Mansion House.
Enjoy a welcome drink from York Gin and relax to seasonal vocal and instrumental works, including arias from Handel's Messiah, a pastoral recorder concerto, music for trumpet and traditional French Christmas carols by Charpentier and Lalande.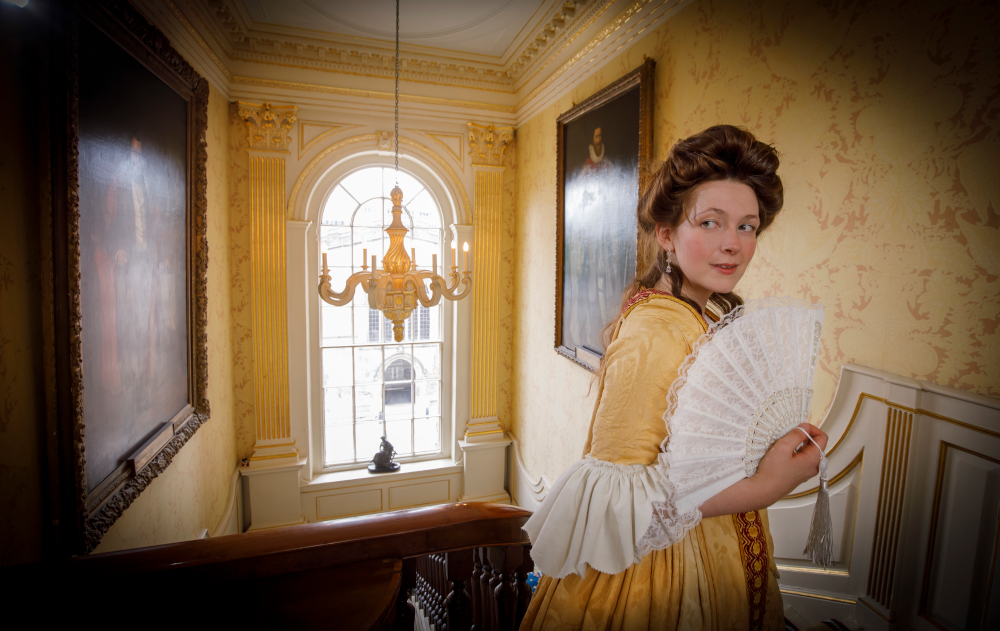 Georgian dance lessons
Learn the steps, etiquette and social history of English country dancing in York's very own Georgian gem.
The big 2023 Hob Hunt
Hobs are little household faeries (old English) that have been haunting Yorkshire homes for centuries. There have been hobs in the Mansion House since it was built in 1725! They are extremely friendly and like to help with the cleaning and the chores... but they also have a mischievous side!
Join us at York Mansion House to help find our little friends and complete some fun Hob-stacles! The Hob Trail is included in admission.
Plan your visit online and find out more about admissions, getting to Mansion House and our opening times.