Volunteer with Us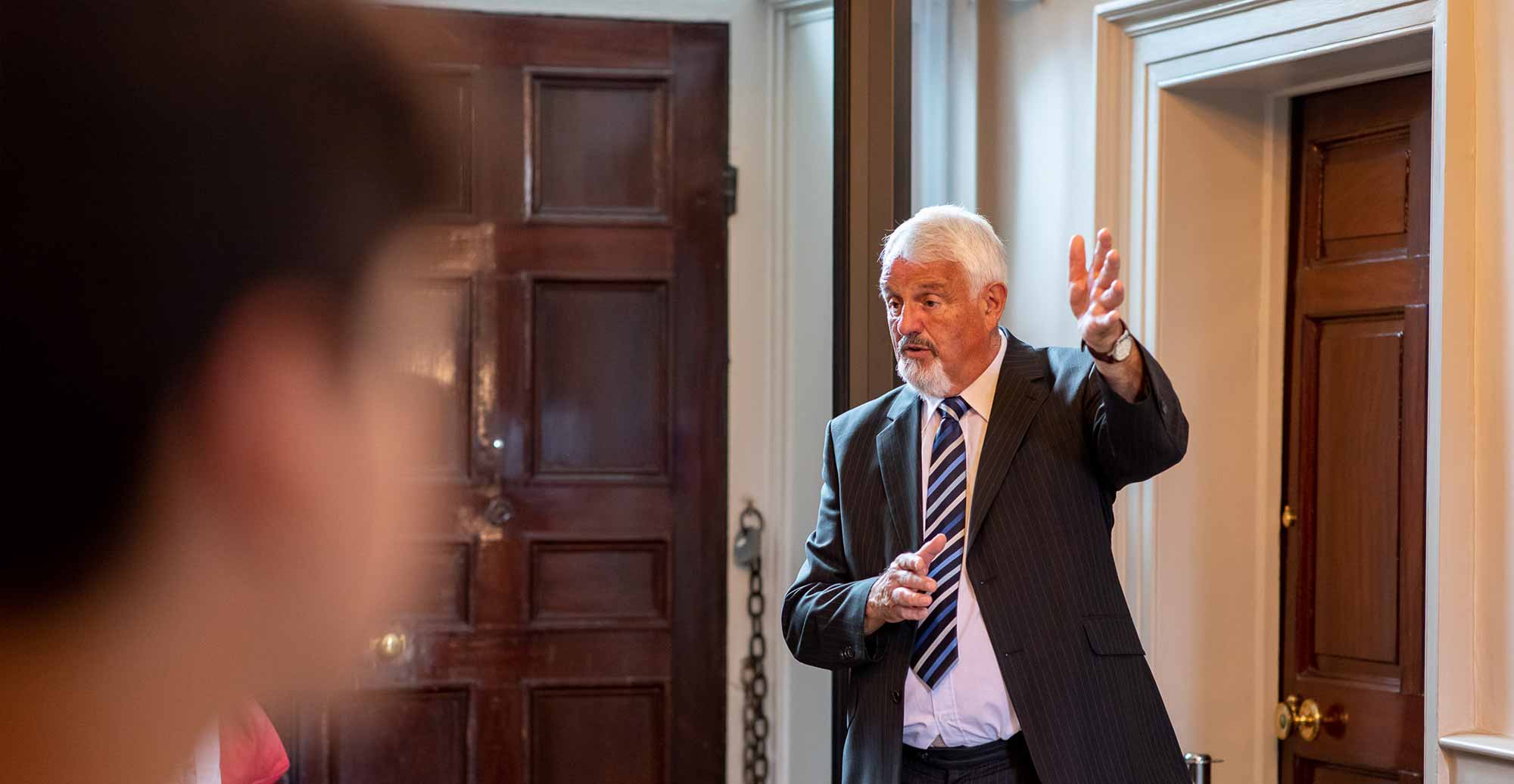 Volunteers play a vital role in the day-to-day life of the Mansion House. Whether as a Room Guide, a Tour Guide, or a Behind-the-Scenes Researcher, every volunteer can help us improve the experience of our visitors by sharing their knowledge and enthusiasm for the building's rich history.
Working with us, you will have the chance to join a team of like-minded people, and to meet visitors from all around the world with their own fascinating stories to tell. We have a number of volunteering roles available, including:
Tour Guide
Our Tour Guides lead visitors through the House, bringing the building and its rich history to life with facts and stories.
Room Guide
Room Guides are based in a room of their choice, engaging with visitors and answering their questions about the House.
Volunteer Researcher
Our Researchers work on unique projects to help us uncover more about the past of the Mansion House and its collection.
We welcome volunteers from all backgrounds; the roles listed above do not require any specialist knowledge, as training will be provided. All we ask is that you have a keen interest in heritage and a willingness to get involved!
In return for your commitment to volunteering with us, we can offer:
monthly Newsletters
training to help you develop new skills
opportunities to be involved in exciting research projects
free entry to the Mansion House for your family and friends (when they are accompanied by you)
previews of events and exhibitions
invitations to social events such as our Christmas Celebration
Are you interested in joining our friendly and committed team? For more information, please contact our Volunteer Co-ordinator by emailing [email protected] or calling 01904 553660. We look forward to hearing from you.